Welcome Class 2!
Autumn Term 1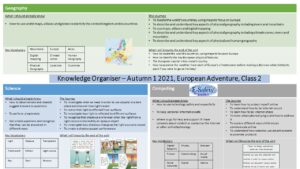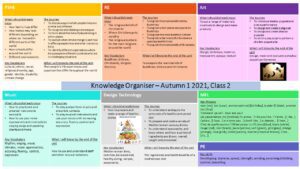 Topic:
The term has already begun and we have started our new topic- European Adventure! We are using world maps, atlases and globes to identify Europe and explore its countries. The children have also been given their very own passport which they will take with them on their journey as we travel around Europe!
English
Class 2 have daily grammar, punctuation and spelling sessions.
We are currently studying 'The Orchard Book of Greek Myths' by Geraldine McCraughrean. The children have become familiar with a range of Greek Myths and will use them to study a range of features such as powerful verbs, verb tenses, use of first and third person, paragraphs and ways of showing dialogue that will need to be included within their very own narrative.
Throughout the term, the children will also have ago at report writing and producing their own acrostic poem.
Maths
The children have arithmetic starters for every session and will develop their knowledge of times tables. This term we are focusing on place value: Year 3's are working towards recognising numbers up 1'000 and Year 4's are working towards recognising numbers up to 10'000. The children will then start to learn a range of methods to support their learning and understanding when adding and subtracting numbers.
There will also be time for TT Rockstars- the children have their logins and passwords stuck in their times table books and are encouraged to practice at home as much as they can.
By the end of Year 3 children should be fluent in the 2,3,4,5,8,10 times tables and by the end of Year 4 children should know all their times tables up to 12 i.e. the 1,2,3,4,5,6,7,8,9,10,11,12 times tables.
Other subjects
Science: Investigating light and how shadows are formed
PE-Basketball and Tag Rugby
RE: Similarities and difference between Christianity, Buddhism and Sikhism when comparing religious beliefs about God.
Computing: Internet safety
Art/DT: Design, make and evaluate a shadow puppet performance
French: Recap basic phrases and vocabulary, identifying the differences between masculine and feminine words.
A few reminders
Please ensure that pupil absence is reported to the school office before 9am when the registers are closed.
Thank you for ensuring children are on the playground from 8.45 and in class by 8.50.
Please ensure that your child has their PE kit and reading pack (containing their spelling book, times table book and reading record/book) every day. Forest school kit should also be brought in on the days we have forest school- all children will need waterproof clothing and appropriate footwear as we enter the winter months.
Homework
In class 2, we would love the children to be reading to an adult every day, please can you sign their reading records to let us know you have heard them!
Spellings should be practised at least 3 times a week, with a test on Friday.
Times tables should be practised at least 3 times a week either in their times table book or via TT Rockstars. The children can pick which times tables they would like to practise, or the children can ask for my guidance on this.
Monday
Tuesday
Wednesday
Thursday
Friday
Reading book

Reading book

Forest school

Reading book

Reading book

PE

Reading book

PE
Many thanks for your continued support, Miss Penman and Ms Cook.