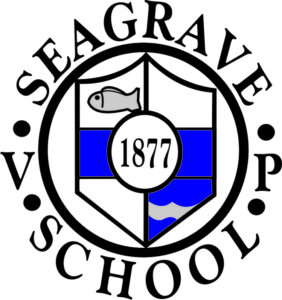 "Inspiring young minds"
Welcome
Hello and welcome to Seagrave Village Primary School. We are a small, successful school in a beautiful Leicestershire village with a dedicated team of experienced staff. The school comprises of four classes;
* Mrs Chafer's class
* Mrs Saleh and Mrs Crabb's class (Years 1 and 2)
* Miss Penman's class (Years 3 and 4)
* Mrs Woodward's class (Years 5 and 6)
We love learning at Seagrave and make every effort to make the educational experience here fun and memorable. Our children encounter a huge range of educational experiences that span across the curriculum and beyond. We are one of sixteen schools that make up the Bradgate Education Partnership (a Multi Academy Trust). Being part of BEP gives the staff and the pupils opportunities to extend their experiences both educationally and socially. Please follow this link for more information about The Bradgate Education Partnership.
Although Seagrave benefits greatly from the links within the MAT, it has also sustained it's autonomy and remains a friendly, rural school where staff and children know each other well and support each other in their learning experiences.
Parents, as well as children, are welcomed into our school. We hold various events throughout the year when Parents and friends are welcomed in to school to join in with the activities (eg MacMillan coffee morning, Christmas Fair and Performances, Bake Offs and much more). We are always looking for parent helpers in all classrooms and really appreciate any additional support that can be offered.
Please enjoy looking around our website. If you would like to visit us please contact the school to make an appointment.
Thank you for visiting.
Mrs K Litchfield – Headteacher